Wildlife, Rodent, & Pest Control Services
Have an issue? Contact us today

About Us
Get To Know Your Top Rated Local® Pest Control Team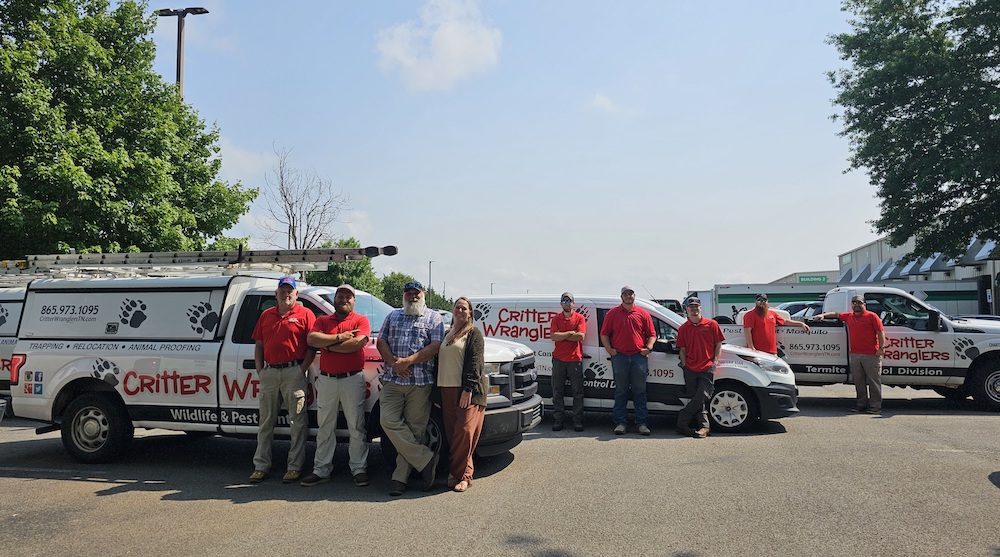 Get To Know Your Top Rated Local® Pest Control Team
Remembering Where We Came From
I grew up on a farm in North Knox County. I always knew that I'd work with animals, but the path by which that would happen did not go as intended. In my first attempt at a career path, I took a job in Large Animal Clinical Sciences for the University of Tennessee at a teaching and research farm for the veterinary school. I learned a lot while working with the veterinarians and am thankful for my time there. After a few years, an opportunity came along that I hadn't previously considered and I accepted a position working for a local pest control company. I found out quickly that I loved service work. It felt good to go out and actively solve problems every day and to have helped people find peace in their own homes. My fifteen years there definitely taught me the things that I loved and hated about the pest control industry. Things would be done differently if I had my opportunity to change them. Over time, wildlife problems would pop up that a pest control technician just isn't equipped to handle, so I began moonlighting in wildlife control to help my clients. This was the beginning of our story…
---
2007
While on a fishing trip with a friend (current wildlife technician, Mickey) to Douglas Lake, the idea of starting a wildlife control company first came up.
2008-2009
I, along with most other Americans at this time, was worried about the economy. With the recession showing what was to come, I was simply too afraid to spend any money on building a pest control and wildlife control company from the ground up. I continued to help clients and friends, but further growth was not part of the plan.
2010
With the help and encouragement of a client, I began to expand my operations and saw a glimpse of what could be… a full-service wildlife and pest control company that excelled in handling complete structural pest control.
2011
Using a gas guzzling, one-ton F350, borrowed ladders, and homeowner-quality Havahart traps, I made a Facebook page and started running more jobs.
2012
I was using low-quality, home-printed business cards, saving every dime for new gear, and dreaming of quitting my full-time job to pursue my vision of what the industry should be. I sold the F350 and used the money to buy a newer truck, some new gear, and build up savings for the company.
2013
At the time, a buddy was helping me part-time and we landed our largest job to date — a massive fitness center. After we completed the job, we celebrated by going to the Black Horse for a steak lunch. That's why we still celebrate our successes there today! I knew at this point that I was for sure going out on my own. I also knew that we would need more help; enter Marty and the addition of another service truck.
2014
In the beginning of 2014, Marty and I took any job we could. We even remodeled a barn and trimmed trees! I left my full-time job in February and had been studying like crazy to pass the Pest License test. As you know, I did and we never looked back from there! 2014 was a blur of success and a lot of hard lessons learned. We fought and bled together to survive the first full-time year. As the newest pest control company in Powell, finding work is a grind. I poured over marketing books and every job we got was hard-earned. We weren't sure of anything at that point, except the need to keep moving forward. We probably wouldn't be here today if we hadn't hired Marty. As much as he likes to gripe and complain about the work at times, I know he loves it, or he wouldn't have stuck around. 2014 was a dogfight, plain and simple.
2015
Something clicked in January of 2015. Either our hard work just paid a dividend or our luck changed overnight. We suddenly had more work than we were equipped to handle! Thoughts of that day on the lake eight years earlier started coming to me and it felt like I was being led to call Mickey. I was so far out of touch with him at that point that I didn't even know where he was working. I did know that he would be a great asset to the company if I could convince him to join us. As luck would have it, he agreed to come try it out for a few days a week (which was really all we could afford). After riding with Marty and deciding he liked the work, he took his own leap of faith (since we couldn't guarantee his pay) and came on full-time. With another service truck outfitted in March, off they went. Sales boomed that year. Success in this industry comes from serving your client's needs the way they want to be served. That's always been our goal and my guys are good at it! Looking forward to 2016 we knew that we would need some help if we wanted to keep up with the area's demand for our services. We also knew that exclusion work was where the industry was really needing to go and where we were able to separate ourselves from other pest control companies. We needed someone with the construction experience to help us get there.
2016
Our first thought for a new hire was Steve. We finally got him on-board in February. The plan was for him to replace Mickey on wildlife control and for Mickey to take over pest control, but it just didn't pan out. I'm big on being thankful for unanswered prayers and we're lucky that it didn't happen. Mickey hit full stride in his second year and Steve was able to ride with him and learn as they went. These guys did a great job. We couldn't have handled the larger jobs without the extra help. It was an incredible year for the wildlife techs! We also grew pest control to the point that we had to move Marty over to help. With Mickey and Steve taking up the slack from Marty's move to pest we continue to serve our clients better than the competition. As for 2017, we'll just have to wait and see but I'll be looking for that next team member to create another chapter of our story with.
---
Where
We
Are Today
What began as a story about me has turned into the story of us. There have been many triumphs and failures along the way. That's how we've learned and gotten better at everything we do. I feel blessed every day to be the leader of such a great team. Thanks go out to them for all of the hard work and dedication to building something so much bigger than the sum of its working parts.
- Matt Chitwood (owner)
---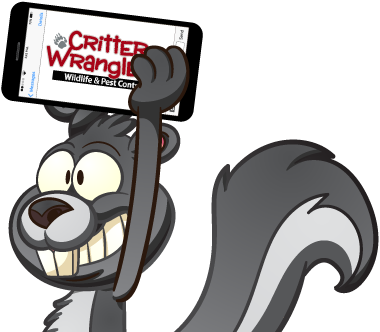 Want to learn more about our pest control and animal control services? From animal trapping and animal proofing to pest control and other auxiliary services, Critter Wranglers is a Top Rated Local® pest control and wildlife control team proudly serving the communities in Powell, Knoxville, and beyond!
Or, you can check out a few of the most recent articles that have been reported - here is a neat article from WVLT talking about getting rid of unwanted pests in your home, and another that mentions our "Best of Knoxville" award!
Critter Wranglers was awarded 2022 Best Pest Control Services in Knoxville by Expertise! Contact us today to learn more about our services and to request a service quote.