Wildlife, Rodent, & Pest Control Services
Have an issue? Contact us today
Concord
Concord's Trusted Pest and Wildlife Removal Experts
Living in the historic village of Concord is a great way to escape the hustle and bustle of nearby Knoxville. But just like other communities in Knox County, Concord has its fair share of pests and wildlife that residents must contend with year-round. When your home or business has been invaded by unwanted pests, Critter Wranglers, LLC will be there when you need us.
Our Services
We have been serving Concord and other communities for over three decades now. As a Top Rated Local® pest and wildlife control company, our number-one priority is to remove unwanted pests and animals from your property so that you can get back to living and working more comfortably and without the fear of insects, reptiles, and furry critters.
Pest Control
There are many different pests here in Concord, and the last thing you want is for them to infest your home or business. If this happens, however, you can count on Critter Wranglers to get rid of pests using safe, effective, earth-friendly methods. Our pest control services include:
We recognize that not all pest and wildlife problems are the same. That's why we have created different pest control and removal options that can be tailored to your needs. Our treatment options include:  
One-Time Pest Removal Treatment

Monthly Pest Control

Quarterly Pest Control

Yearly Pest Control

Exterior Only Pest Control Treatment

Traditional Pest Control Service (Interior and Exterior Treatments)
Wildlife Control
Along with the annoying insect pests here in Concord, there is a wide array of wildlife to contend with. But there's no need to fear when you have Critter Wranglers on your side. Our wildlife removal services include:

Other Pest and Wildlife Control Services
As a full-service critter control company, we can repair the damage caused by different pests and animals as an added level of protection and prevention. These services include:
Contact Us Today
When you search "critter control near me," there's only one team to choose — Critter Wranglers. Our team is dedicated to safely removing invading pests and animals from your home or business, and we do so using humane and environmentally friendly trapping and removal methods. Our technicians are always on call, so contact us today to schedule an inspection.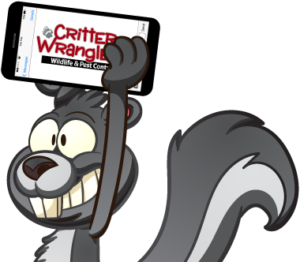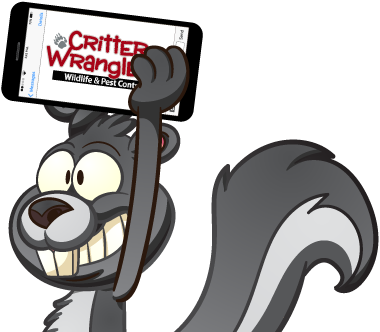 "*" indicates required fields