Wildlife, Rodent, & Pest Control Services
Have an issue? Contact us today
Holston Hills
Safe. Humane. Always on Call.
With its sprawling verdant landscapes, Holston Hills is one of the most beautiful places in all of Knoxville. But just like every other community in Knox County, there is certainly no shortage of insects, wildlife, and creepy crawlies. Whether you're dealing with an influx of swarms of mosquitoes, you have ants all over your property, or raccoons have made your attic their home, then it's time to connect with your friends at Critter Wranglers for wildlife and pest control services in Holston Hills. 
---
Top Rated Local® Pest Control Services in Holston Hills
Critter Wranglers is proudly recognized as an award-winning, Top Rated Local® pest control company with more than 35 years of combined experience. Using only the safest, most effective, and humane methods, our team can restore the health and comfort to your home or business by getting rid of pests and other critters once and for all.

Our Pest Management Services
No pest problem or wildlife invasion is the same, which means each treatment should be tailored accordingly. Critter Wranglers will inspect your property and assess the type of pest problem, as well as the complexity of the infestation, and create a pest control plan that is tailored to your needs. Our services include: 
One-Time Pest Removal Treatment

Monthly Pest Control

Quarterly Pest Control

Yearly Pest Control

Exterior Only Pest Control Treatment

Traditional Pest Control Service (Interior and Exterior Treatments)
Wildlife Control
While insects and spiders are common to Holston Hills, so are many species of wildlife. Unfortunately, just like insects, wild animals often see our homes and businesses as the perfect place to start a family, raise their young, and hunker down during the colder months of the year. We offer:
Other Pest and Wildlife Control Services
Pests and critters of all kinds can be quite destructive. That's why our team specializes in pest prevention, repair, and cleanup services to restore your home or business's structural integrity, aesthetics, and more.
---
Contact Us Today
Don't let irksome pests and wild animals reduce your comfort and keep you up at night. Reach out to your friends at Critter Wranglers for Top Rated Local® pest control services in Holston Hills. We'll safely and humanely remove pests and critters from your property using the best, most effective methods. Call us today — we're always on call to assist you!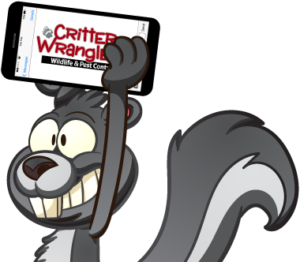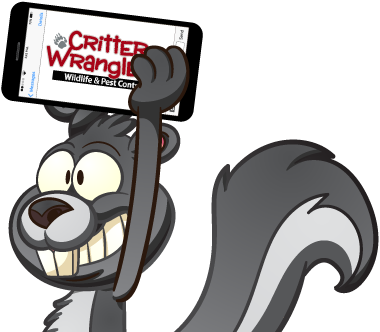 "*" indicates required fields