Wildlife, Rodent, & Pest Control Services
Have an issue? Contact us today
Rockford
Rockford's Top Rated Local® Pest Control Team
Critter Wranglers, LLC, has been providing reliable pest and wildlife control services in Rockford and throughout Tennessee for more than 35 years. In that time, we have helped protect thousands of residents and businesses from all types of pests, ranging from insects to rodents and wild animals. We have developed some of the safest, most effective pest control and wildlife removal methods so that we can continue protecting homes and businesses from invading critters for years to come.
Our Services
As a full-service pest control company, we have proven solutions for tackling any size pest problem, be it a minor rodent issue or a complex insect infestation. Our number-one goal is to protect our customers from pest and animal invasions while keeping them safe from harsh chemical treatments used by others in the industry. Here are the pest and wildlife control services we proudly offer our communities in Rockford:
Pest Control
The pests and animals here in Rockford often find their way onto your property, or worse — into your home. But there's no need to fret when you have the friendly professionals at Critter Wranglers on your side! Check out our extensive range of pest control services:
We understand that not all pest problems are the same. Some are minor and can be handled in one treatment, while others are more complex and require recurring treatments. Our treatment options include:
One-Time Pest Removal Treatment

Monthly Pest Control

Quarterly Pest Control

Yearly Pest Control

Exterior Only Pest Control Treatment

Traditional Pest Control Service (Interior and Exterior Treatments)
Wildlife Control
There is certainly no shortage of wild animals here in Rockford. While they are cute and fun to look at from a distance, the last thing you want is for any animal to take up residence in your home. Our wildlife control services include the following:
Additional Pest and Animal Control Services
We want to ensure that once the pests are gone, they stay gone and that any damage they have caused to your home or business is repaired. We offer these services as an added level of protection:
Contact Us Today
When critters of any kind have invaded your home or business, we can wrangle them up and remove them in the safest way possible. Contact Critter Wranglers to schedule a free consultation and find out why we're recognized as a Top Rated Local® pest control company in Rockford.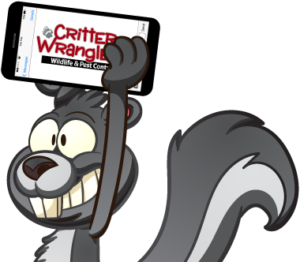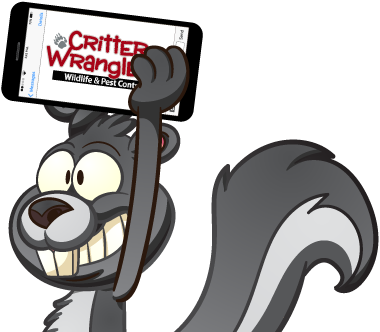 "*" indicates required fields