Wildlife, Rodent, & Pest Control Services
Have an issue? Contact us today
East Knoxville
Humane Wildlife and Pest Control In East Knoxville
We certainly get our fair share of insects, pests, and wild animals here in East Knoxville. If you're like most people, you'd rather these critters keep their distance from your homes and businesses. Unfortunately, pests and wildlife have a bad habit of taking up residence in our yards, under the eaves of our roofs, or worse, inside our attics and basements. If you're tired of dealing with invading pests and animals, then it's time to call Critter Wranglers for wildlife and pest control in East Knoxville.
---
Our Pest Control Services
With more than 30 years of combined experience in pest control and animal trapping, the Critter Wranglers team has what it takes to safely and humanely get rid of unwanted pests. As a full-service pest control company, we can take care of any pest or wildlife problem using the safest, most efficient methods. Better yet, Call Us Now to assist you so you won't have to wait to tell those darned pests "goodbye" once and for all. Check out our services below.

There's no "one-size-fits-all" approach to pest and wildlife removal, which is why we will tailor our services specifically to the type and complexity of pest problem you're dealing with. Check it out! 
One-Time Pest Removal Treatment

Monthly Pest Control

Quarterly Pest Control

Yearly Pest Control

Exterior Only Pest Control Treatment

Traditional Pest Control Service (Interior and Exterior Treatments)
Wildlife Control
Along with pest control, we provide wildlife control and animal trapping services for all types of critters common to East Knoxville. Time is of the essence when wild animals are concerned. That's why our goal is to safely remove them as quickly as possible, but in the most efficient manner possible. Our wildlife removal services include:
Other Pest and Wildlife Control Services
Pests and animals can be very destructive, which is why we offer various pest prevention, restoration, and cleanup services, including:
---
It's Time to Tell Those Pests To Get!
If you are ready to get rid of wildlife and pests for good, then we're ready to help. Contact Critter Wranglers to schedule a free inspection for Top Rated Local® pest control in East Knoxville, and take back your home, your business, and your comfort from unwanted critters.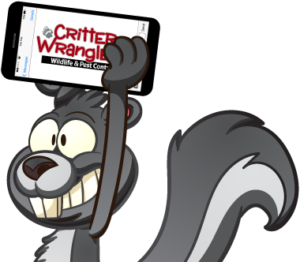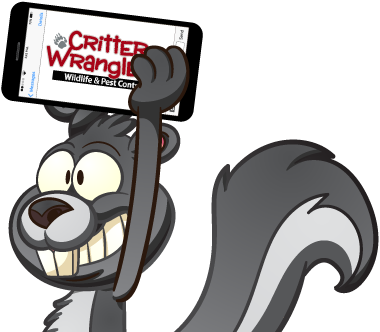 "*" indicates required fields