Top Rated Local® Raccoon Removal Services
Raccoons are really cute — from a distance. But when these curious critters invade your yard, your garage, or worse, your attic, they can quickly become much more than a nuisance animal. Raccoons are easily one of the most common wildlife species in Knoxville and all throughout Tennessee. While forests and wooded areas are their natural habitat, they have quickly adapted to life as urban critters the closer our neighborhoods come to their natural habitats. As a result, they invade properties, homes, and businesses looking for food, water, shelter, and comfortable den to raise their young.
When raccoons find their way onto your property or inside your home, Critter Wranglers will be there to safely and efficiently remove them. Keep reading to learn more about raccoons, and contact us now to request a free raccoon inspection.
7 Common Raccoon Problems In Tennessee
Raccoons living in the attic, basement, or crawlspace
Raccoons living in trees in the yard
Raccoons living in the chimney
Raccoons tipping over trash cans
Raccoons stealing bird seed and pet food
Raccoons frightening pets
Raccoons who are sick or potentially rabid

Raccoon Removal
Professional Raccoon Removal and Control in Tennessee
Top Rated Local® Raccoon Removal in Powell, Knoxville, and Beyond
What is that sound? Do you ever find yourself laying in bed at night listening to the scratching and thumping of a critter in your attic? Or are you finding animal droppings when you open your business in the morning? If so, you could be dealing with a raccoon problem! These bandit-faced, ring-tailed mammals are native to North America and ideally prefer heavily wooded areas to take up residence. The truth is that we see more urban and suburban raccoons than their country relatives! Raccoons can be found across Powell and Knoxville tearing into just about any type of structure you can imagine. But there's no need to fear when you have a Top Rated Local® pest and wildlife control team on your side!
Signs You Have a Raccoon Problem
Raccoons are highly intelligent, curious, and sneaky critters that can be found living in your attic, basement, garage, shed, and crawlspaces, and they certainly aren't picky about what kind of home or business you own. Keep reading below to learn everything you need to know about these furry critters so you can protect your home, your family, and your pets from a potential raccoon invasion. Of course, our wildlife control technicians are always on call and ready to help you when you need us.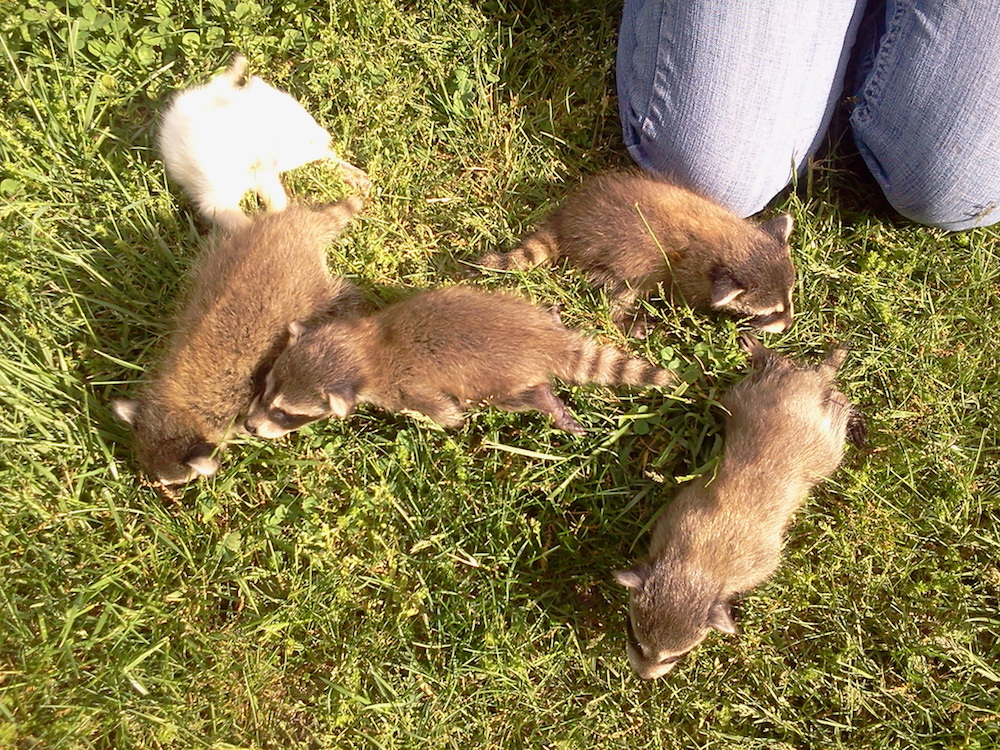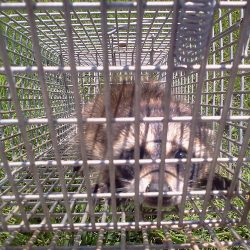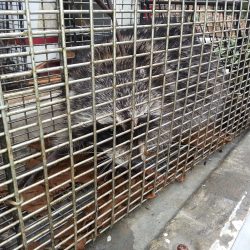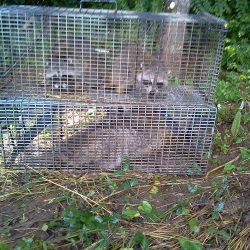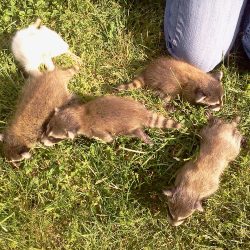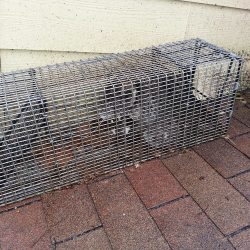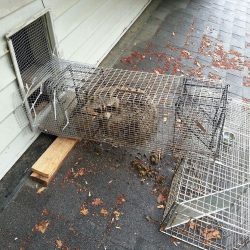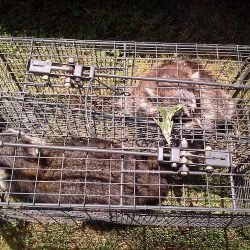 Here Are A Few Signs That You're Sharing Your Space With A Raccoon:

Torn up shingles or siding on your house.

Gutters or soffit is loose or missing.

You hear scratching, thumping, running, or "chattering" coming from the attic.

Heating and air conditioner not blowing very hard. (Raccoons love to destroy ductwork)

You find traces of animal droppings and/or urine stains on the ceiling.


Damage to electrical wiring.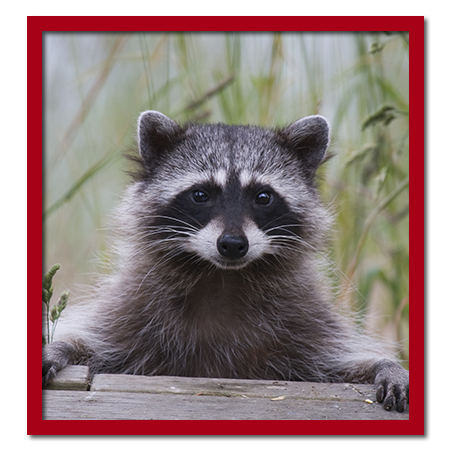 Interesting Facts About Raccoons

Scientific Name: Procyon lotor

Average Size: 9-12 Inches Tall; 18-38 Inches Long; 14-23 Pounds

Identifying Features: Gray fur with black, bandit-like mask, multiple black rings around its bushy tail; pointy snout, black nose, white or gray whiskers; round, fuzzy bodies; dexterous front paws with sharp claws.

Average Lifespan (In the Wild): 2-3 Years

Raccoon Habitat (In the Wild): Forests, Tree Cavities, Burrows

Raccoon Diet: Omnivorous, Opportunistic Eater

Raccoon Babies: Young raccoons are called kits.
Raccoons play an important role in maintaining life cycles in their native, natural habitats, and their diets are an essential part of this role. In fact, one of the most common questions we hear is, "What do raccoons eat?" These critters are not picky and will eat other pests like insects, snakes, birds, and even small rodents, as well as berries, nuts, grains, vegetables, eggs, frogs, and fish. Raccoons help with the "upkeep" in the forests and open spaces where they live in our local communities.
When raccoons visit your home, they are typically attracted to a food source, such as your vegetable garden, pet food, birdseed, chicken coops, and of course, your trash cans, which look more like an all-you-can-eat buffet to them. This is when raccoons can become dangerous. Because raccoons eat any and all matter of food, they are common carriers of many serious diseases that are harmful to people and pets.
Raccoons, while they are some of the cutest wildlife pests, carry potentially fatal parasites, bacteria, and diseases, including:
Canine Distemper
Leptospirosis
Nematode
Rabies
Roundworm (Baylisascaris procyonis)
Salmonella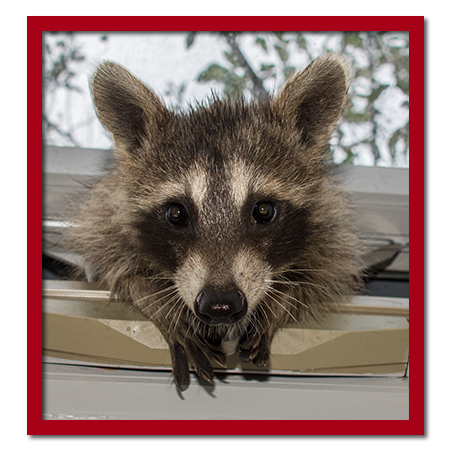 Why Call Us For Raccoon Removal?
If you suspect you are dealing with a raccoon problem, call Critter Wranglers immediately! We make raccoon removal easy. Do not attempt to eradicate the raccoons yourself as they can pose a serious danger to you and your pets. These animals can be as strong and aggressive as they are cute. Keep in mind that their nickname is "Little Grizz" for a reason! Raccoons are a primary carrier of the rabies virus and should only be approached and handled by a professional pest removal company.
At Critter Wranglers, we use cage traps to safely and legally remove the pest from your home and dispose of the animals in accordance to your preference, as long as it abides with state and federal law. Once the unwanted pest has been removed, it's essential that you allow us to animal proof the entry and exit points to ensure more animals do not return. We also clean up the mess the pest has left behind so that other wildlife is not attracted to the area. We combine quality materials and our unique animal proofing techniques to effectively seal out future problems.
Handy Raccoon Prevention Tips And Tricks
Here at Critter Wranglers, we want to help you protect your family, your pets, your home, and your business from these curious critters. While we will always be there to assist you when raccoons have invaded your property, we also have a few avenues for you to find all the information you need about raccoons. Check out our blog to read articles about raccoons, learn tips and tricks to keep them away, and so much more! Here are a few blogs about raccoons to get you started.
Additionally, you can subscribe to our YouTube channel to watch entertaining and insightful videos about all things pest and wildlife control. You can even watch our pest control technicians in action to see just how safe, cautious, and thorough we are when performing raccoon removals and more. Follow the link to subscribe to the Critter Wranglers YouTube channel.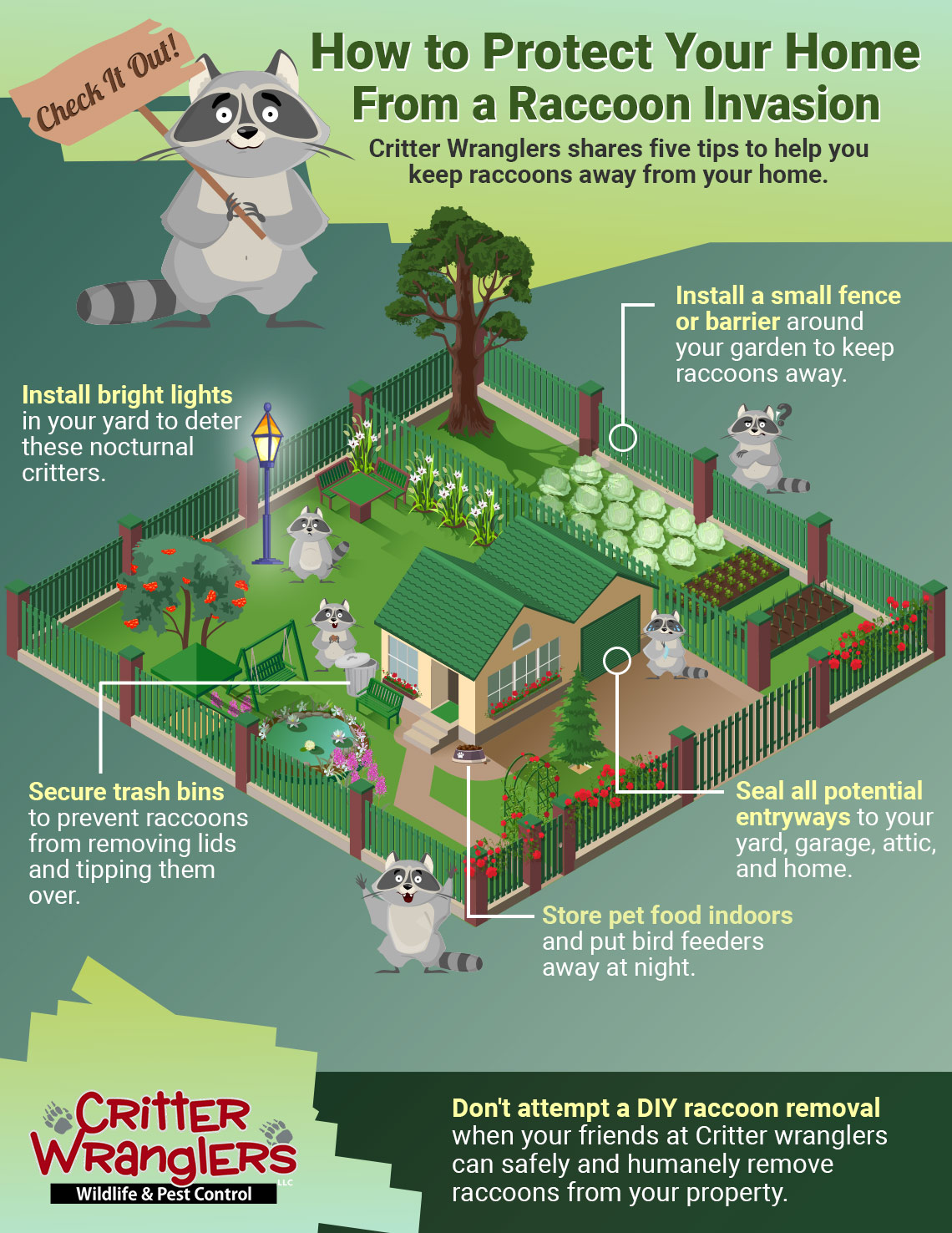 Call The Wildlife Removal Experts
Whether it's a one-time removal of pests, or you're in need of a monthly pest control service, we've got you covered. With more than 35 years of experience in pest control and wildlife control, there isn't a pest problem we can't handle. We proudly serve private residents, commercial spaces, and municipal accounts in Powell and Knoxville, Tennessee. Contact your friendly, reliable pest control company today!
Critter Wranglers offers raccoon removal services in Alcoa, Farragut, Oak Ridge, Powell, and other surrounding areas. Give us a call!