Wildlife, Rodent, & Pest Control Services
Have an issue? Contact us today
Rocky Hill
Pest, Wildlife, and Rodent Control In Rocky Hill
When it comes to pest and wildlife control, you want to rely on a team that has the experience and dedication it takes to remove critters — and keep them from coming back. Here at Critter Wranglers, LLC, we have spent more than 35 years working together to perfect our craft in safely, humanely, and effectively removing unwanted insects and animals from your Rocky Hill home or business. As the area's leading full-service pest control company, you can rest assured that there's no job too small or too complex for our team. 
Our Full Range of Pest Control and Removal Services
Restoring the safety, health, and comfort of your home is our top priority. To do this, we offer a wide range of services to not only remove critters like insects, rodents, reptiles, and invasive wild animals like skunks from your property, but also to protect your home from further infestations. 
Pest Control
The climate here in Rocky Hill lends itself to creating the perfect environment for many different species to live and thrive. Unfortunately for us humans, that means these critters often find their way into the spaces where we live and work. When that happens, you're stuck with uninvited guests that need to be professionally removed for your safety. Our pest control services include:
At Critter Wranglers, we understand that every type of pest infestation presents its own set of problems. The best solution is finding a treatment that effectively addresses your specific pest or wildlife problem with customizable treatments, including:  
One-Time Pest Removal Treatment

Monthly Pest Control

Quarterly Pest Control

Yearly Pest Control

Exterior Only Pest Control Treatment

Traditional Pest Control Service (Interior and Exterior Treatments)
Wildlife Control Services
Just because we have our fair share of creepy critters in Rocky Hill, doesn't mean you have to live and work with them in an unhealthy, uncomfortable, and unsafe environment. Regardless of what type of wildlife you're dealing with, we can safely remove them from your premises, thereby restoring a healthier, more comfortable environment for you to live or work in. Our wildlife removal services include:
Additional Pest and Wildlife Control Services
In addition to our removal services, we can help prevent future invasions and can even repair damages to your home or business caused by some of the more invasive creatures like raccoons, skunks, and opossum. We offer:
Connect With Your Trusted Pest Experts 
When you have a pest problem, don't spend another minute feeling afraid or uncomfortable while spending time in your home. Call Critter Wranglers and we'll take care of your pest, rodent, or wildlife problem quickly using the most effective trapping and removal methods, eco-friendly solutions, and a keen attention to detail. Request an estimate today from Tennessee's Top Rated Local® pest control team.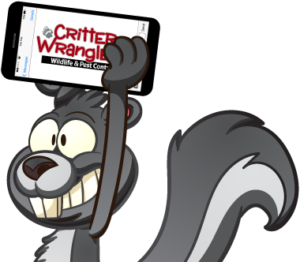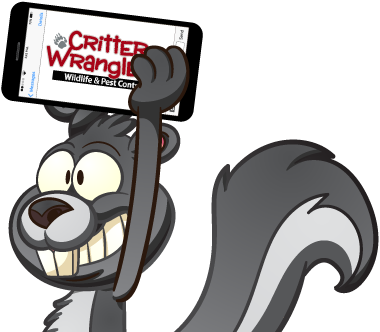 "*" indicates required fields