Wildlife, Rodent, & Pest Control Services
Have an issue? Contact us today
Seymour
Top Rated Local® Pest and Wildlife Control in Seymour
There is certainly no shortage of pests and wildlife here in Seymour. While many critters are cute to see from a distance, they can become more than just a nuisance when they invade your property or worse — they take up residence in your home or business. No matter what kind of critter problem you have, Critter Wranglers, LLC has the safest and most effective solution.
Our Services
Critter Wranglers has been providing pest control and wildlife removal services in Seymour for a combined 35 years. As a full-service pest control company, we offer an array of solutions that are designed to keep critters away from your home or business for good.
Pest Control
Pests pose a real threat here in Seymour year-round, thanks to the temperate climate and varied topography that makes Seymour such a great place to live. So whether you need an ant removal or insect control, we have you covered. Our pest control services include:
At Critter Wranglers, we understand that all pest problems are different and require a specialized approach, depending on the species, level of infestation, and whether or not the pest poses a recurring problem. That's why we offer the following treatment options to best fit your needs:
One-Time Pest Removal Treatment

Monthly Pest Control

Quarterly Pest Control

Yearly Pest Control

Exterior Only Pest Control Treatment

Traditional Pest Control Service (Interior and Exterior Treatments)
Wildlife Control
Seymour is home to many different types of wildlife, and sometimes, these critters find their way onto your property or inside your home or business. In an effort to restore your safety and comfort, we offer the following wildlife control and removal services:
Other Pest and Wildlife Control Services
Along with removing pests and wildlife, we want to keep them from coming back. Here are some additional services we offer to do just that.
Contact Us Today
From small to complex pest and wildlife removals, you can count on Critter Wranglers to make your Seymour home or business pest-free. When you search "pest control near me" or "wildlife removal near me," contact us to request an inspection and we'll provide you with a free quote. We look forward to helping you take back your property from unwanted pests and animals.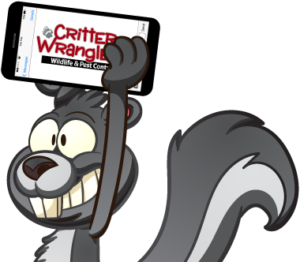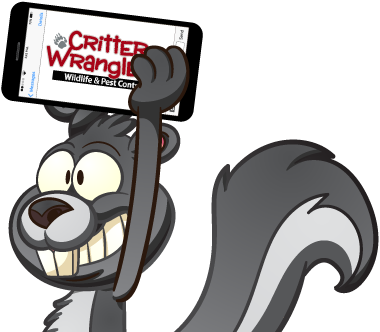 "*" indicates required fields