Wildlife, Rodent, & Pest Control Services
Have an issue? Contact us today
Powell
Powell's Top Rated Local® Pest Control Experts
Critter Wranglers, LLC, proudly offers Top Rated Local® pest control and wildlife control services to residents and businesses in Powell, Tennessee. With more than 35 years of combined experience, we have developed humane trapping, removal, and preventative methods to safely and effectively remove critters of all kinds from your property. Our goal is to help our customers live comfortably again without the threat or worry of pests and rodents taking up residence in their home or business.            
Our Services
As a full-service pest and wildlife control company, we offer a wide range of treatments and services that are tailored to meet your specific needs and work within your budget.
Pest Control
The climate here in Powell means that us humans have many pests to contend with year-round. But there's no need to worry when you have the Critter Wranglers team on your side. Here are the pest control and removal services we provide:

In order to address your specific pest problem, we offer different types of services to work with your schedule and budget. Our pest removal and control services include:
One-Time Pest Removal Treatment

Monthly Pest Control

Quarterly Pest Control

Yearly Pest Control

Exterior Only Pest Control Treatment

Traditional Pest Control Service (Interior and Exterior Treatments)
Wildlife Control
In addition to all the creepy crawlies and flying bugs we have to live with in Powell, wildlife and nuisance animals are another common problem in our area. Here are the wildlife services we offer:

Additional Pest and Wildlife Control Services
Once removed, we want to keep the pests, rodents, and wildlife from coming back. Additionally, we want to help repair and restore any damage that critters have caused to your home. Here are some additional services we offer for your convenience:
Contact Us Today
The Critter Wrangler team is here to get rid of your pest, rodent, and wildlife problems once and for all. When you need a treatment, don't spend hours searching "pest control near me" or "animal removal near me," when your Top Rated Local® pest and wildlife removal experts are just a call or a click away! Schedule a free consultation today and let us help you take back your home and property from unwanted critters.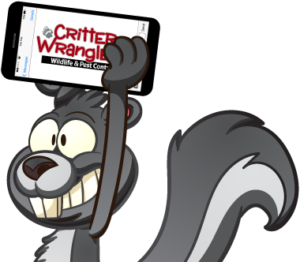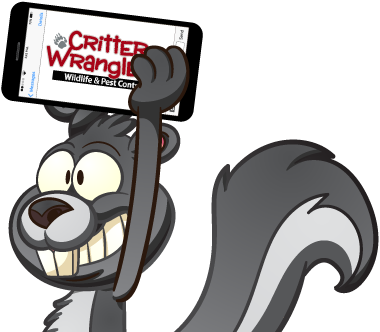 "*" indicates required fields