Wildlife, Rodent, & Pest Control Services
Have an issue? Contact us today
West Hills
Experienced Pest and Wildlife Control In West Hills
When pests and wild animals find their way into your home or business, it can make your space uncomfortable and can even become dangerous. That's why Critter Wranglers, LLC will be there for you when you need us most. With more than 35 years of experience under our belts, we have developed safe, effective, humane, and eco-friendly pest and animal management strategies to keep your or business free of unwanted pests.
Our Services
We're passionate about helping restore the comfort of your home or business in West Hills with pest control and wildlife removal methods that work. What's more, we offer an array of repair services and pest prevention treatments to fix damage caused by invading critters, and keep them from coming back. Our services include:
Pest Control
Here in West Hills, we share our beautiful landscape with many different kinds of pests. The problem comes when they decide to invade your space. Our pest control services include: 
Each and every pest problem poses a set of unique problems that requires a customizable and versatile approach. That's why we offer several pest management solutions to address your specific needs. These include: 
One-Time Pest Removal Treatment

Monthly Pest Control

Quarterly Pest Control

Yearly Pest Control

Exterior Only Pest Control Treatment

Traditional Pest Control Service (Interior and Exterior Treatments)
Wildlife Control
There are many different species of wildlife here in West Hills, and when these critters decide to make your home their home, we'll be there to help you. We offer:
Other Services
Invading animals and even pests (as small as they sometimes are) can cause big problems and a lot of damage to your home or business. That's why Critter Wranglers proudly offers repair services to restore your home's integrity. Additionally, we offer animal proofing services to keep them from coming back. Check it out!
Contact Us Today 
At Critter Wranglers, we're always on call and always ready to help you with your pest, rodent, or wild animal problem. We have developed pest and wildlife solutions that are people-, pet-, and eco-friendly and completely effective. When you need assistance, don't spend your time searching "wildlife control near me" or "pest control near me," when all you have to do is reach out to Critter Wranglers, your Top Rated Local® pest and animal removal experts in West Bluff.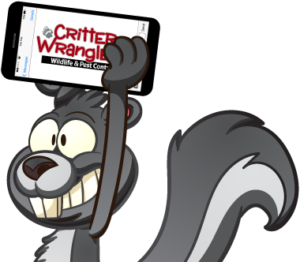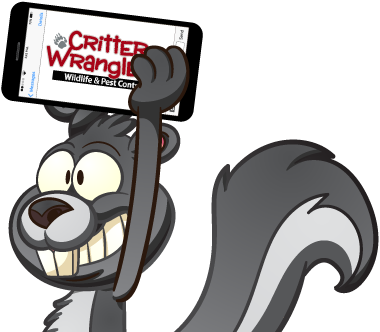 "*" indicates required fields