Wildlife, Rodent, & Pest Control Services
Have an issue? Contact us today
Halls Crossroads
Reliable. Humane. Always on Call.
When it comes to dealing with invading pests, rodents, or wild animals, time is of the essence. If your home has been taken over by critters of any kind, you want to call in the pros right away to ensure your health, safety, and comfort remain in-tact. Your friends at Critter Wranglers are always here to help you when you need pest control or wildlife control in Halls Crossroads. Our technicians are always on call, so you can feel confident in knowing that when you need us, we'll be there for you. Check out our pest control services below to explore your options.
Our Services
Critter Wranglers is a Top Rated Local® pest and wildlife control company with more than 35 years of experience under our belt. We specialize in safe, humane pest management techniques and we can handle everything from a single mouse removal to a complex stinging insect removal.
Pest Control
When ants, spiders, rodents, and other uninvited guests have taken up residence in and around your home, you want to take care of the problem immediately. We offer a range of pest removal services that allow us to do just that, including:

There is no "one-size-fits-all" treatment for every single infestation. That's why we customize our pest control solutions specifically to the type of problem you're experiencing. We offer:
One-Time Pest Removal Treatment

Monthly Pest Control

Quarterly Pest Control

Yearly Pest Control

Exterior Only Pest Control Treatment

Traditional Pest Control Service (Interior and Exterior Treatments)
Wildlife Control
While many wild animals are cute and fun to see at a distance, it's another story when you come face-to-face with them in your attic, garage, or basement. That's why we offer humane wildlife removal, including:

Other Pest and Wildlife Control Services
Pests, rodents, and wildlife can be quite destructive, often causing varying degrees of damage to your home or property. What's more, we want to ensure that once the critters are gone — they stay gone. That's why we offer the following services:
Connect with Your Pest Control Experts
There's no need to share your property or your home with unwanted critters. Connect with your friends at Critter Wranglers, and say "goodbye" to pests once and for all!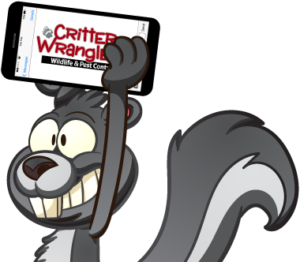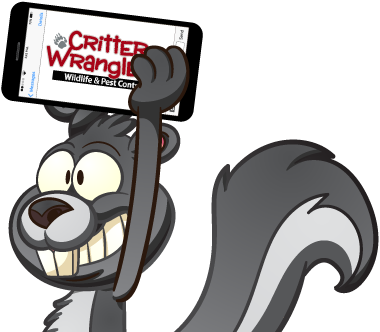 "*" indicates required fields