Wildlife, Rodent, & Pest Control Services
Have an issue? Contact us today
Farragut
Farragut's Top Rated Local® Critter Control Team
Farragut is hands-down one of the most beautiful places to live in Tennessee, thanks to its temperate climate and diverse topography. But living in a town that features many different ecosystems means we must share the environment with a myriad of pests and wildlife. While it's fine to enjoy these critters from afar, it's another story when they make your home or business their home. That's why when you have a critter control problem, Critter Wranglers has the best solution.
Our Services
With more than 35 years of combined experience under our belt, our technicians have developed a safe, effective, and environmentally friendly methods for removing unwanted pests and animals from your Farragut home or business. Our number-one priority is to restore your safety and comfort by safely removing all type of critters from your property, making it pest-free once again.
Pest Control
Nestled at the base of the Appalachians, we have a wide range of pests to contend with. That's why we offer all types of pest control services so that we can effectively address your specific needs. Our pest control services include:
Our three-plus decades of experience has taught us one thing: there is no one-size-fits-all treatment for every pest problem. That's why we offer different treatments that can be customized to address your specific pest problem with the utmost efficiency. We offer:
One-Time Pest Removal Treatment

Monthly Pest Control

Quarterly Pest Control

Yearly Pest Control

Exterior Only Pest Control Treatment

Traditional Pest Control Service (Interior and Exterior Treatments)
Wildlife Control
Along with pests, there are many species of wildlife living in close proximity to homes and businesses here in Farragut. Sometimes, these critters find their way into your yard or worse — your attic or basement. We take a humane approach to wildlife removal so that we can remove animals in the safest way. Our wildlife removal services include:

Other Pest and Wildlife Control Services
In an ongoing effort to ensure your home or business stays critter-free, we offer preventative and restorative services, which include:
Contact Us Today
When you search "critter control near me," choose the pest control and wildlife removal team that always has your best interests in mind. Critter Wranglers, LLC is here whenever you need us, as our technicians are always on call. Reach out today and discover why we're Farragut's favorite pest removal and wildlife control company.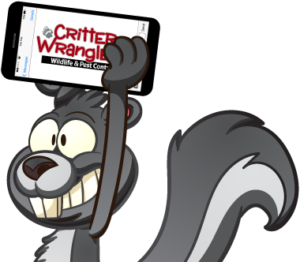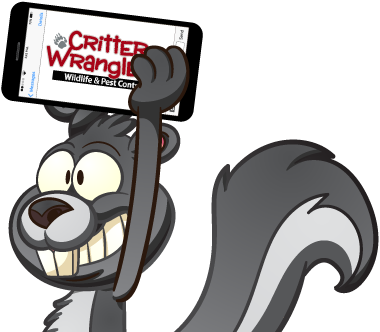 "*" indicates required fields