Wildlife, Rodent, & Pest Control Services
Have an issue? Contact us today
Karns
Safe. Effective. Always On Call.
Here in Karns, there is certainly no shortage of pests and wildlife. The trouble is, when unwanted pests and other critters find their way onto your property or into your home or business, it can make living and working conditions a lot less comfortable. If you have troublesome pests, insects, wild animals, or nuisance animals on your property or worse — living inside your home or business — then it's time to call your friends at Critter Wranglers.
---
Our Pest Control Services in Karns
Critter Wranglers is proudly recognized as an award-winning, BBB-accredited, Top Rated Local® pest control company in Tennessee, proudly serving our friends and neighbors in Karns and Knox County. We cover all of your pest management and wildlife control needs with the goal of making your homes and businesses healthier, pest-free environments where you can live and work more comfortably. With more than 35 years of experience under our belt, you can feel confident in knowing you have partnered with the best pest control team in Tennessee. 
Our Pest Control Services Include:
As experts in all things pests and wildlife, we understand that every type of infestation is different with regard to species, complexity, and other factors. That's why we will customize your treatments to the specific type of pest problem you're experiencing. We offer: 
One-Time Pest Removal Treatment

Monthly Pest Control

Quarterly Pest Control

Yearly Pest Control

Exterior Only Pest Control Treatment

Traditional Pest Control Service (Interior and Exterior Treatments)
Wildlife Control
We have all types of wildlife in Karns, and while these animals are cute from a distance, it's a whole new ballgame when they invade your home or business. Our wildlife control services include:

Other Pest and Wildlife Control Services
Because pests and animals can cause damage to homes and businesses, we offer a range of services to address these issues, including:
---
Contact Us Today 
Don't let irksome pests and animals dictate your day-to-day lives; it's time to give them the boot. Connect with your friends at Critter Wranglers to schedule an appointment for wildlife and pest control services tailored to your needs. We're always on call and ready to help you!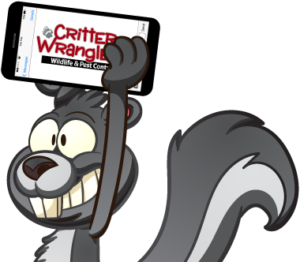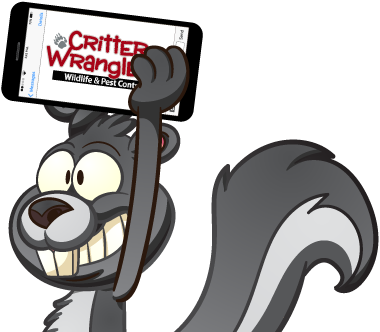 "*" indicates required fields