Wildlife, Rodent, & Pest Control Services
Have an issue? Contact us today
South Knoxville
Pest Management and Wildlife Control in South Knoxville
One of the things that makes South Knoxville so special is all the beautiful landscapes and open spaces nearby. The trouble is, being so close to rivers, parks, and natural areas means that we often have to contend with all kinds of insects, rodents, and wildlife in our neighborhoods. If critters have taken up residence on your property or in your home, it's time to call your award-winning, Top Rated Local® pest and wildlife control team in South Knoxville. Here's how Critter Wranglers can help you!  
Our Services
We offer a full array of pest control services to make your home pest-free once again. Using our proven methods, we can safely and efficiently remove any and all pests from your home so you don't have to mess with them. Check out our pest control services below!  
Pest Control
Each and every pest problem is different. That's why you can enjoy a variety of pest and wildlife services that we customize according to the complexity of the infestation. From one-time treatments to recurring services, we have you covered. Take a look! 
One-Time Pest Removal Treatment

Monthly Pest Control

Quarterly Pest Control

Yearly Pest Control

Exterior Only Pest Control Treatment

Traditional Pest Control Service (Interior and Exterior Treatments)
Wildlife Control
Wild animals are cute when you see them from far away, but coming face-to-face with them in your basement or attic can be a terrifying experience. If you have a critter problem, your friends at Critter Wranglers are just a call or a click away.

Other Pest and Wildlife Control Services
Wild animals and pests of all types can be incredibly destructive. That's why we offer damage repair and restoration services to make your home as good as new. What's more, we want to make sure those critters stay gone, which is why we offer pest prevention services as well.
Contact Your Friends at Critter Wranglers
Don't let pests, rodents, and wild animals ruin your day. Connect with your friends at Critter Wranglers for reliable pest and wildlife control you can count on!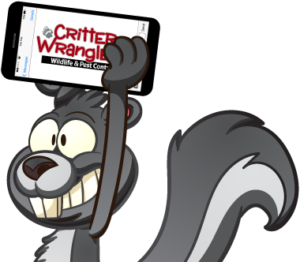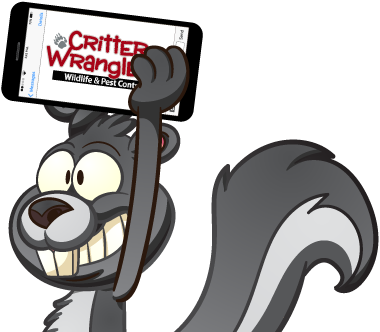 "*" indicates required fields