Wildlife, Rodent, & Pest Control Services
Have an issue? Contact us today
Fountain City
Don't Let Pests Pester You
When you think of Fountain City, you picture tranquil lakes, sprawling city parks, and bountiful gardens. While the stunning landscapes are some of the best things about living here, this also means we must contend with many different insects, rodents, and animals. The last thing you want is for these critters to take over your yard, attic, or basement. But if they do, we're here to help you.
Our Services
Critter Wranglers is Fountain City's most trusted pest management team, specializing in pest, rodent, and wildlife removal. We offer a range of services to safely and humanely remove uninvited critters from your home — and keep them from coming back. Check out all of our services below.
Pest Control
Let's face it, pests are more than just a nuisance. They can make enjoying time outdoors in your yard uncomfortable if they're always nipping at your skin, stinging you, or buzzing in your ear. Even worse, when spiders, rodents, and earwigs take over the inside of your home, it can be downright terrifying to sleep at night for fear of some creepy bug crawling over your arm or face while you're catching some Zs. These services can help restore the comfort of your home once more:

Each pest, rodent, or animal problem poses a different threat — and should be handled as such. We can customize your pest control services accordingly with: 
One-Time Pest Removal Treatment

Monthly Pest Control

Quarterly Pest Control

Yearly Pest Control

Exterior Only Pest Control Treatment

Traditional Pest Control Service (Interior and Exterior Treatments)
Wildlife Control
We specialize in wildlife control using safe and humane methods to remove all types of wildlife from your home, making it a safer environment for you, your family, and your pets. Check out our services:

Other Pest and Wildlife Control Services
Removing pests and wildlife may only be one factor of the equation. You see, insects, and especially rodents and wildlife, can cause a lot of destruction to your home. What's more, unrepaired damage to the exterior surfaces of your home leaves an opening for potential critter re-entry. Here are the services we offer to address these issues: 
Contact Us Today 
If you're searching "pest control near me," choose Critter Wranglers, Fountain City's award-winning, Top Rated Local® pest control company. Connect with us to explore your options!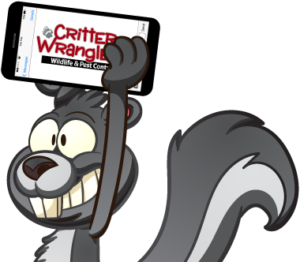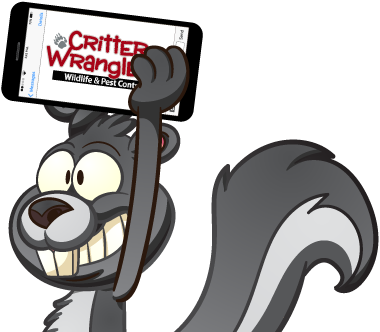 "*" indicates required fields