Wildlife, Rodent, & Pest Control Services
Have an issue? Contact us today

Cricket Control
Is your home or business in need of Cricket Control? Look No further! Critter Wranglers is the leading pest and wildlife control company in Knoxville Tn. We exist solely to help the great people in our community handle their wildlife and common insect problems. 
What Does a Camel Cricket Look Like?
The Camel Cricket has a humpbacked look with their heads in the middle of their legs. Unlike the house or field cricket, a camel cricket does not chirp, they lack the organ that produces sound. They vary in color, with different shades and colors of brown. They have strong back legs making jumping high or over long distances easy.
What you need to know about Camel Crickets.
The camel cricket loves dark and damp areas so you're more likely to find an infestation in your basement, crawlspace, garage, shed, laundry room..etc. The camel cricket sometimes eats carpet, wet cardboard, fungus, wood and even other insects. They are largely nocturnal and use their long antenna to navigate their surroundings. They do not bite humans and lay their eggs in dark and quite places. 
If you suspect that you may have a camel cricket infestation please contact us today and let the professionals at Critter Wranglers handle your camel cricket control!
Whether it's a one-time removal of a nuisance animal or you're in need of a monthly pest control service, we've got you covered. With over 35 years of experience there isn't a wildlife, rodent, or pest problem we can't handle. We serve private residents, commercial spaces, and municipal accounts.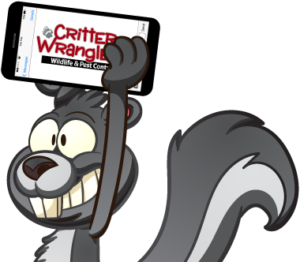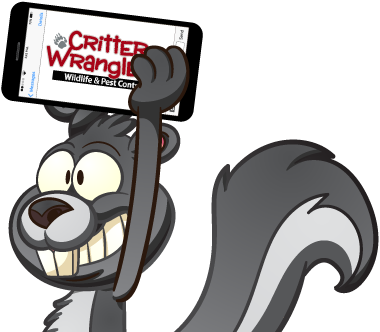 "*" indicates required fields