Wildlife, Rodent, & Pest Control Services
Have an issue? Contact us today
Oak Ridge
Top Rated Local® Pest & Wildlife Control In Oak Ridge
Oak Ridge, also known as "The Secret City," is one of the most beautiful cities in Tennessee. With so many lush and rich landscapes and a temperate climate, Oak Ridge has no shortage of pests and wildlife that residents and businesses must contend with. That's where we come in. Critter Wranglers, LLC is Oak Ridge's trusted pest and wildlife control company with more than 35 years of experience under our belt. There's no critter problem too small or too big for our team to handle.  
Our Services
As a full-service pest control and wildlife removal company, our main goal is to help those in our community live and work more comfortably without the worry of insects and animals on their property. We use safe, effective, and humane methods to remove critters of all kinds from inside or outside your home or business. Let's take a look at our services.  
Pest Control
When pests have taken over your home or business, you want to work with a team of professionals who can effectively remove them from your property. As a Top Rated Local® pest control team in Oak Ridge, we offer:

In our more than three decades of protecting homes and businesses from all types of critters, we have determined that no pest problem is quite the same. That's why we offer various treatments that are customized to address the specific pest or wildlife problem you're experiencing. These treatments include:
One-Time Pest Removal Treatment

Monthly Pest Control

Quarterly Pest Control

Yearly Pest Control

Exterior Only Pest Control Treatment

Traditional Pest Control Service (Interior and Exterior Treatments)
Wildlife Control
There are many wild animals living in Oak Ridge, and while they are fun to view from a distance, the last thing you want is for a wild animal to make your home or business their home. If wildlife has invaded your property, we can safely remove them with the following services:
Other Pest and Wildlife Control Services
We want to remove any and all pests from your home, but we also want to ensure they don't come back. Additionally, we want to restore your structure's integrity to what it was before you had a critter problem. Check out our other services below:
Contact Us Today
When insects, reptiles, or furry critters have taken over your home or business in Oak Ridge, don't spend time searching "pest control near me" or "wildlife removal near me." Simply reach out to the Top Rated Local® pest and wildlife experts who are always on call and ready to assist you. Critter Wranglers will be there when you need us most!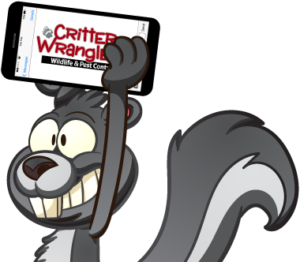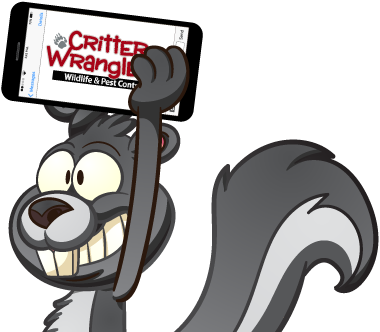 "*" indicates required fields