Wildlife, Rodent, & Pest Control Services
Have an issue? Contact us today
West Knoxville
Pest Control Services in West Knoxville
West Knoxville is a beautiful place to live, but our close proximity to nature parks, wetlands, and open spaces means that we get our fair share of pests and wildlife in the region. You can feel confident in knowing that if uninvited critters make their way onto your property or worse, into your home, then you can count on Critter Wranglers, LLC to handle the problem in the safest, most efficient manner. Check it out!
Our Services
We're a full-service pest control team specializing in humane pest management, rodent removal, and wildlife control. We strive to provide our friends and neighbors in our community with prompt service so that you can get back to living comfortably in a critter-free environment as quickly as possible. 
Pest Control
There's no reason you should have to share your home with unwanted pests. Our professionals employ safe solutions to remove them so you don't have to. Our services include:

Every pest infestation poses a different problem, which is why we can customize our pest management services to meet your specific needs. These treatments include: 
One-Time Pest Removal Treatment

Monthly Pest Control

Quarterly Pest Control

Yearly Pest Control

Exterior Only Pest Control Treatment

Traditional Pest Control Service (Interior and Exterior Treatments)
Wildlife Control
In addition to bugs, we have a vast array of wildlife here in West Knoxville, and sometimes, these furry critters find their way onto our property and into our attics and basements. From raccoon removal to flying squirrel removal, we have you covered. Take a look!

Other Pest and Wildlife Control Services
Along with removing pests and wildlife from your home, we want to ensure they stay gone for good. That's why we offer:
Connect with West Knoxville's Trusted Pest Pros
Don't let insects, rodents, and wild animals kick you out of your home. Rather, give your friends at Critter Wranglers a call, and we'll be there to help you right away. Our technicians are always on call to assist you! When you're searching "pest control near me," there's only one team to choose: West Knoxville's award-winning, Top Rated Local® pest pros.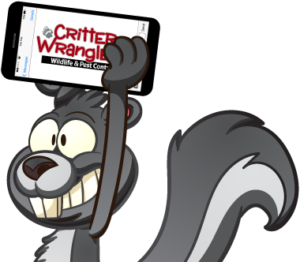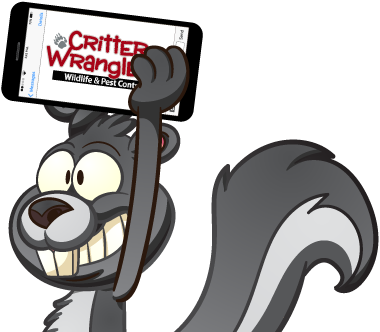 "*" indicates required fields