Wildlife, Rodent, & Pest Control Services
Have an issue? Contact us today
Lenoir City
Top Rated Local® Pest and Wildlife Control in Lenoir City
Have invasive critters like raccoons, skunks, spiders, snakes, or other unwanted wildlife found their way onto your property, or worse, into your home? The pest and wildlife control experts at Critter Wranglers, LLC, are here to help you get rid of your pest, rodent, or animal problem. We have more than 35 years of combined experience, and have successfully removed uninvited pests and animals from thousands of homes and businesses in Lenoir City and beyond. Let us help restore a safer, healthier environment so you can live and work more comfortably.  
Our Range of Services
We are a full-service pest management team who is dedicated to finding the best, most effective solutions to your pest and wildlife problems. We provide reliable, diligent, and thorough services that are customized to your unique situation, regardless of how small or how complex the infestation may be.
Pest Control
Because we are situated along the Tennessee River, we have our fair share of diverse critters that sometimes find their way into our homes or businesses. From invasive rodents to moisture-loving insects, when these creatures take up residence in your home or commercial space, it makes living and working comfortably a challenge. That's why we offer these pest control services to assist you:
Not all pest infestations are the same. That's why we offer thorough inspections to determine the most effective treatment needed to remedy the situation in the quickest amount of time possible. We offer: 
One-Time Pest Removal Treatment

Monthly Pest Control

Quarterly Pest Control

Yearly Pest Control

Exterior Only Pest Control Treatment

Traditional Pest Control Service (Interior and Exterior Treatments)
Wildlife Control
Being nestled under the Appalachian range and near Great Smoky Mountain National Park. Lenoir City is one of the most beautiful places to live. But it is also a place that all types of wildlife call home. As a result of living so close to humans with a myriad of attractive food sources and shelter resources, these critters will often turn your home into their own.

Other Pest and Wildlife Control Services
Pests and animals can do a lot of damage to structures and properties that they invade. That's why Critter Wranglers offers repair services, proofing services, and more to restore your home's structural integrity and to keep the critters out.
Contact Us Today 
If you are dealing with pests, don't try and tackle this problem yourself. Rather, reach out to Lenoir City's most trusted experts who can get rid of pests, rodents, and wildlife safely — and keep them from coming back. Our pest and wildlife control team is always on call, so connect with us today to get an estimate. We're here to help!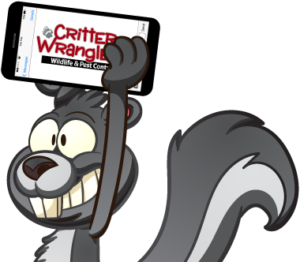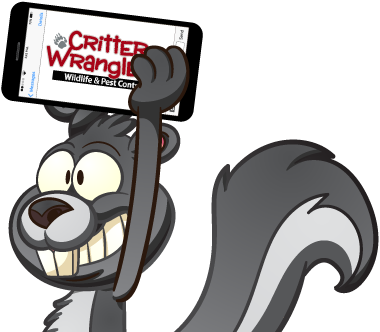 "*" indicates required fields