Pest-Blok is Your Go-To Preventative Pest Control Solution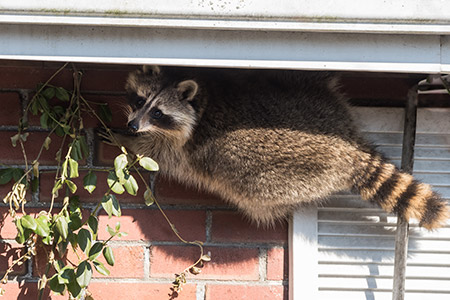 Pest-Blok was made to do one thing and to do it well — keep pests out! Pest-Blok is a simple, easy-to-implement barrier that acts as a preventative pest control solution. It prevents pests from getting in while still allowing airflow. Keeps pests out of vents, roofing edge gaps, and much more.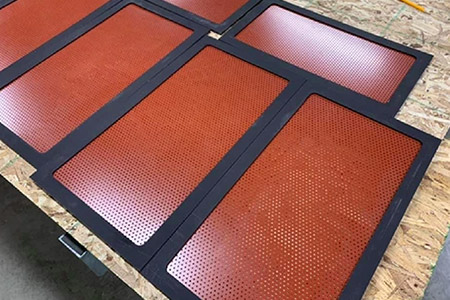 There are various Pest-Blok products that you can use for any situation in Knoxville and beyond. No matter your preventative pest control needs, Pest-Blok can help. You'll find everything from vent inserts to gutter blockers, roof edge protection and more.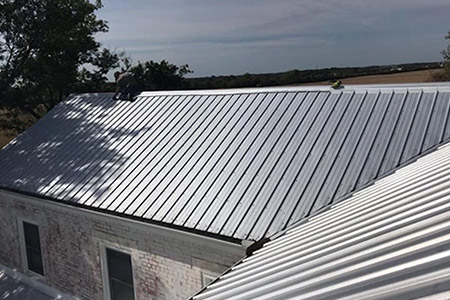 From businesses and municipalities to homes, Pest-Blok is the premium preventative pest control solution. It's easy to implement, effective, and long-lasting. Not to mention, Pest-Blok products can be customized to meet your specific needs. Contact Critter Wranglers today to get started.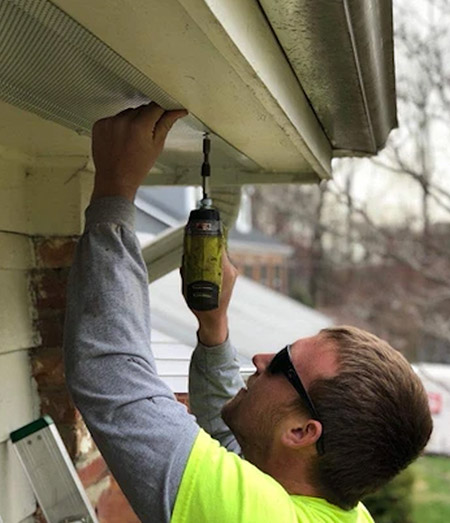 Why Choose Pest-Blok as Your Preventative Pest Control Solution?
There are plenty of great reasons for homeowners and commercial businesses alike to choose Pest-Blok from Critter Wranglers. Some of the most notable benefits of this preventative pest control system include: 
Patented silicone protected polyester coating process means they're made to last

Pest-Blok is more affordable than many other similar products on the market

Pest-Blok is made right here in the U.S.A

Find it in 16 different colors to match your preference and your structure

Customize your Pest-Blok solution to meet your specific preventative pest control needs
Reach out to Critter Wranglers to learn how Pest-Blok can benefit you in Knoxville and beyond!
Pest-Blok is the perfect preventative pest control solution for home and business owners. It's proven to help keep a wide variety of wildlife from getting into your home such as: 
Pest-Blok is made to protect many of the most vulnerable entry points pests use to make their way into your home or business like vents, roof gaps, and more. No matter how wildlife is making its way in, Pest-Blok can help you keep them out for good.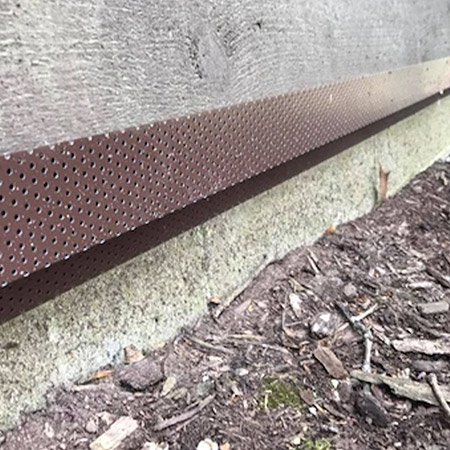 Critter Wranglers in Knoxville is a formidable preventative pest control expert as-is. But arm us with a product like Pest-Blok and pests don't stand a chance! Critter Wranglers will access your structure, identify the vulnerable entry points of your specific structure, and install customized Pest-Blok products accordingly. Between our experience in the pest control industry and Pest-Blok's simple-yet-effective design, you can rest easy knowing that wildlife won't be able to make it inside. To learn more about Critter Wranglers and how we can use Pest-Blok to help you, reach out to us today!
Pest-Blok at Critter Wranglers
If you live in Knoxville or any of the surrounding areas and are interested in getting started with Pest-Blok, reach out to us at Critter Wranglers today. We are happy to answer any questions, provide you with a quote, and help protect your home.