Wildlife, Rodent, & Pest Control Services
Have an issue? Contact us today
Friendsville
Top Rated Local® Pest and Wildlife Control in Friendsville
Critter Wranglers, LLC, is the most trusted pest and wildlife control company in Friendsville. With more than 35 years of combined experience, we have developed safe and effective pest control and wildlife control methods that we employ to keep both residents and businesses protected from all kinds of critters.
As a full-service pest control company, you can feel confident in knowing you made the right decision to call us to get rid of common household pests, insects, rodents, and animals that have invaded your home, property, or business. Ensuring your safety and well-being is our highest priority.
Our Services
We offer a wide range of services to keep your home or business pest- and wildlife-free. All of our services can be customized to meet your needs while working within your budget, so you can get back to living and working comfortably once again.
Pest Control
The climate here in Friendsville provides the perfect environment for a myriad of pests to thrive. If these unwanted guests invade your home, there's no need to fear when you have Critter Wranglers on your side! We offer services ranging from control and removal to preventative treatments and restoration services. Our pest services include:

Every pest problem is different, each requiring a customized solution. That's why your friends at Critter Wranglers offer many options to address your needs, including:
One-Time Pest Removal Treatment

Monthly Pest Control

Quarterly Pest Control

Yearly Pest Control

Exterior Only Pest Control Treatment

Traditional Pest Control Service (Interior and Exterior Treatments)
Wildlife Control
While Friendsville is full of all kinds of creepy crawlies and flying frighteners, there is certainly no shortage of wildlife that us humans must contend with. Our wildlife control services include:
Other Pest and Wildlife Control Services
Not only do we want to remove pests — but also keep them from coming back. That's why we offer these additional services to protect your home and loved ones from all critters:
Contact Us Today
Are you ready to take your home back from invading insects, critters, and wild animals? When you search "pest control near me" or "wildlife control near me," choose your friends at Critter Wranglers, who will always be there for you when you need us most! Contact us to schedule a free consultation today, and say "goodbye" to unwanted pests and wildlife tomorrow!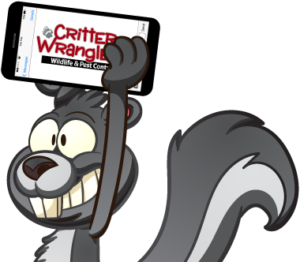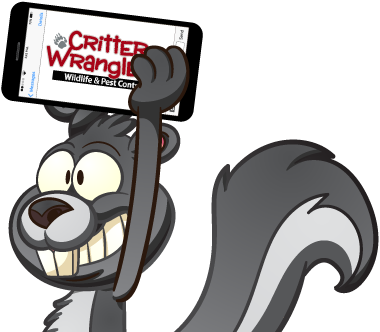 "*" indicates required fields