How to Get Rid of Pests in Alcoa, TN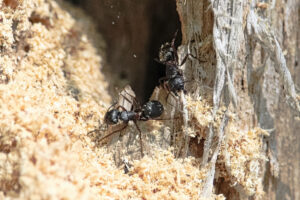 Do you need some help to get rid of pests from your home in Alcoa?
Unfortunately, thousands of homeowners in Alcoa struggle with pest infestations every year. Rodents and insects are always finding new ways to invade our living spaces and, once inside, they can cause property damage and spread disease.
Pests that often menace homes in Alcoa include:
5-Step Checklist for Pest Removal in Alcoa
At Critter Wranglers, we specialize in eliminating all types of pest infestations in Alcoa. If you've been having trouble with bugs or rodents on your property, check out this checklist for effective pest control:
Make sure that all food is kept in tightly lidded containers and food waste is promptly disposed of to avoid luring pests into your home.
Install covers over exterior vents and apply fresh sealant to windows and doors to prevent pest intrusions.
Place traps or use other store-bought products to get rid of pests around your home.
Bring in a licensed pest control company to exterminate any active pest infestations on your property.
Schedule ongoing pest inspections and pest removal with a trusted pest control company in Alcoa.
Need Help to Get Rid of Pests?
Calling the professionals is one of the most important steps toward living in a pest-free home. Call Critter Wranglers today if you'd like to schedule pest control services for your home in the Alcoa area!