How to Get Rid of Pests in Cedar Bluff, TN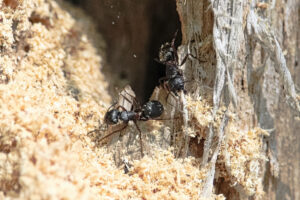 Are you trying to remove pests from your home in Cedar Bluff?
There are many species of pests in Cedar Bluff that can become a nightmare for homeowners. From ants to mice, all manner of pests can invade our homes, spreading harmful bacteria and causing widespread damage.
Some of the most troublesome pests found in Cedar Bluff include:
Want to Get Rid of Pests? Follow These Steps!
At Critter Wranglers, we have many years of experience with removing pests from homes in Cedar Bluff. To get rid of pests that have been making a mess in your home, follow this handy checklist:
Never leave food out on kitchen counters or tables overnight, as it can attract pests to your property.
Seal or cover any easy access points on the outside of your home, such as dryer vents and old windows.
Work with traps and bait to get rid of pests that have already entered your home.
Call a professional pest control company in Cedar Bluff to perform pest removal and prevention services.
Set up regular pest inspections with your pest control provider to prevent pests from becoming a problem ever again.
Trusted Pest Control Pros in Cedar Bluff
Contacting licensed and certified pest control technicians is the most important step to getting rid of pests. Connect with Critter Wranglers today if you'd like our help to eliminate pests from your home in the Cedar Bluff area!