How to Get Rid of Pests in Concord, TN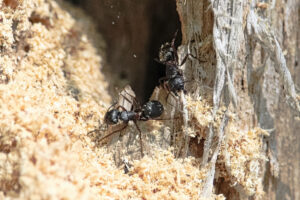 Are you in need of pest control services in Concord?
From mice to roaches to spiders, household pests are a constant problem in Concord. Bugs and rodents never seem to have much trouble getting inside our homes, where they can cause widespread damage, spread harmful bacteria, and hurt us with bites or stings.
Some of of the most frequent pests in Concord are:
A Checklist to Help You Get Rid of Bugs
Critter Wranglers is a reputable pest control company in Concord that has the necessary equipment and experience to get rid of bugs and other pests. If you're tired of dealing with pests inside your home, follow these steps to keep them away:
Store your food in sealed containers and dispose of kitchen garbage regularly to keep pests from being drawn to it.
Place barriers over vents on the exterior of your home and seal your doors and windows to keep pests out.
Buy traps and place them around your home to get rid of bugs and rodents.
Hire a local pest control company to remove all pests from your home.
Set up ongoing pest inspections with your pest control provider in Concord to prevent pests from coming back.
Your Best Choice for Pest Control in Concord
If you want to keep bugs away for good, you'll need a little help from your local pest removal specialists. Connect with Critter Wranglers today if you need pest control services for your home in the Concord area!