How to Get Rid of Pests in Corryton, TN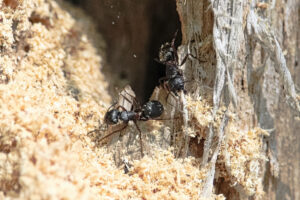 Would you like help to get rid of pests in Corryton?
Pests come in many shapes and sizes, and all of them can be a menace to homeowners in Corryton. When rodents and bugs get into your home, they can transmit diseases, cause destruction, and even injure you by stinging or biting.
When it comes to household pests in Corryton, the usual suspects include:
Do You Want to Keep Bugs Away?
At Critter Wranglers, we know all the right techniques to remove rodents and bugs from homes in Corryton and keep them away. Follow this checklist to get rid of pests as efficiently as possible:
Avoid leaving leftovers or food waste exposed in your kitchen, as pests will be quick to take advantage of an easy meal.
Pest-proof your home by adding fresh sealant to windows and installing covers over exterior vents.
Set up traps throughout areas with pest activity to eliminate intruding bugs and rodents.
Call a licensed pest control company in Corryton to provide pest control and prevention solutions.
Schedule recurring pest inspections with your pest control company so that future pest activity can be treated quickly.
The Leading Pest Control Company in Corryton
Working with a reliable local pest control company is crucial if you want to keep your home pest-free. Speak with Critter Wranglers today if you'd like to learn more about our pest control services in the Corryton area!