Mosquito Control in Alcoa, TN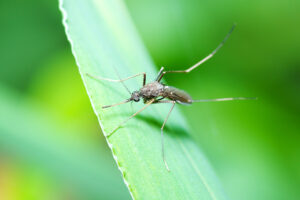 Do you need mosquito control services in Alcoa?
You can rely on mosquitoes to suck the fun and joy out of any planned outdoor activity in Alcoa. Whether it's a picnic, a pool party or just drinks on the porch, mosquitoes will ruin anything you try to do in your own yard by swarming around and taking bloodsucking bites that leave you itchy for days. Aside from being highly irritating, mosquito bites can transmit many diseases including malaria and Zika virus.
It's imperative to keep mosquitoes off your property in Alcoa but most DIY methods and store-bought products, from bug sprays to torches, do little to keep them at bay. In order to thoroughly cleanse your home and yard of mosquitoes, you need help from a licensed mosquito control company.
Elite Mosquito Control
If you're sick of being bothered by mosquitoes around your home in Alcoa, Critter Wranglers will inspect your property to locate mosquito breeding grounds, such as fountains, ponds and even mud puddles. Our experts will then use effective In2Care mosquito treatments designed to kill both adults and larvae to exterminate all of the buzzing pests on your property.
When we work to eliminate mosquitoes on your property in Alcoa, your family's safety is our top priority. You can rest assured that our team only works with EPA-registered control products and administers them carefully to prevent making children or pets sick.
Critter Wranglers Will Make Mosquitoes Buzz Off
You shouldn't feel trapped in your own home because mosquitoes are swarming in your yard. Call Critter Wranglers today for the most effective mosquito control services in the Alcoa area!