Mosquito Control in Farragut, TN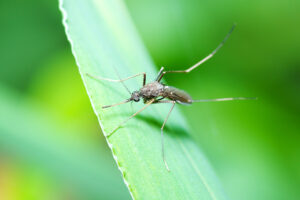 Are you looking for mosquito control services in Farragut?
Mosquitoes are the bane of anyone who tries to make outdoor evening plans in Farragut. From barbecues to ball games, mosquitoes will swarm in and punish you for daring to step outside by attacking with bites that cause severe skin irritation. In addition to being a nuisance, mosquitoes are a danger; they are a vector for such diseases as malaria and West Nile virus.
You can try to use DIY tactics to eliminate mosquitoes from around your home in Farragut but, unfortunately, this will only partially alleviate your mosquito problem. To get rid of all the mosquitoes on your property, bring in a professional mosquito control company.
Top-Rated Mosquito Control
If mosquitoes have begun to swarm around your home in Farragut, Critter Wranglers will perform an inspection to identify any standing water on your property that can serve as mosquito breeding spots. Our technicians will proceed to eliminate the mosquito issues using control treatments targeting both larvae and adults via the In2Care system.
We strive to protect both our clients and our local ecosystem as we apply mosquito treatments in Farragut. All of your mosquito control products are EPA-registered, and we take care with our applications to ensure they won't bring harm to your family or native wildlife species.
Critter Wranglers Will Thin Out Mosquito Swarms
Don't let the threat of mosquitos ruin the fun of your yard. Contact Critter Wranglers today for high-quality mosquito control services in the Farragut area!