Mosquito Control in Oak Ridge, TN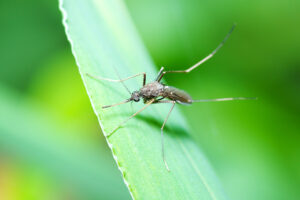 Would you like mosquito control services in Oak Ridge?
Trying to enjoy your yard in Oak Ridge becomes very difficult when mosquitoes start to swarm. These blood-sucking pests will lay in wait for you to open your door so they can start buzzing around your head, taking itchy bites. Worse still, mosquitoes are known to carry a variety of terrifying diseases, from malaria to West Nile virus.
Trying to keep mosquitoes out of and away from your home in Oak Ridge turns into a constant battle because DIY techniques won't solve your mosquito problem. For an effective and permanent solution, you need to recruit your local mosquito control experts.
Professional Mosquito Control
If you've had more than enough of the mosquitoes in and near your home in Oak Ridge, Critter Wranglers will perform an inspection to determine any nearby water sources that mosquitoes are using to breed. Next, our professionals will strategically apply mosquito control treatments to wipe out all of the pests infesting your property, both adults and larvae.
Safety is our #1 concern when we perform mosquito control services in Oak Ridge. That's why all of our EPA-registered treatments, including the In2Care system, are carefully applied to prevent harm to your household or the local ecosystem.
Critter Wranglers Will Exterminate Every Mosquito
Don't let mosquitoes terrorize your yard and home anymore. Give Critter Wranglers a call today for the most reliable mosquito control services in the Oak Ridge area!