Mosquito Control in Powell, TN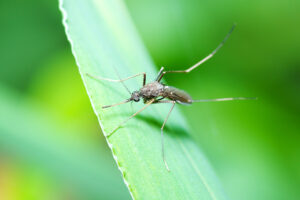 Are you seeking mosquito control services in Powell?
Summer evenings in Powell can be absolutely lovely… until mosquitoes show up and ruin everything. Mosquitoes love to swarm outside of homes in Powell and they have a knack for getting inside, too. Mosquito bites cause major itchiness and can also transmit diseases, like West Nile virus and Zika virus.
Many store-bought products and DIY methods exist to keep mosquitoes at bay but none of them will keep mosquitoes out of your yard for good. The best way to free your home in Powell of relentless pestering by mosquitoes is by hiring a licensed mosquito control company.
A1 Mosquito Control
If you're tired of mosquitoes terrorizing your home in Powell, Critter Wranglers will inspect your property for mosquito breeding zones in fountains, pools and any other standing water. Then, our specialists will go to work with our high-quality mosquito control treatments, eliminating both larvae and adults from your yard and home.
Some old school mosquito treatments could be dangerously toxic, but the EPA-registered products we use are all environmentally safe, including the In2Care system. Our team is experienced in applying our treatments carefully so that our clients never have to worry about the safety of their kids and pets.
Critter Wranglers Will Take the Bite Out of Mosquitoes
Why resign yourself to spending summer evenings inside because mosquitoes are outside? Reach out to Critter Wranglers today for the finest mosquito control services in the Powell area!